Inspecting the exterior of your home is important after winter, and while we are technically prepping for the rain, it's a good time to evaluate the protective barrier on our shelter after the winter when we have been cooped up, unable (or more likely) unwilling to go outside as often.
Depending on how mild or harsh the winter weather has been, our homes' structure may be a bit battered. Check out our top 5 springtime prep list below to make sure your home is in good health by the time your spring flowers bloom and grass starts to grow!
Turning your hose-bib back on sounds pretty straight forward, but there is definitely a proper order of steps in the process that should be followed. Check out this site to make sure you're in compliance with good practice in this matter: 

https://brightnest.com/todos/turn-on-your-hose-bibb-spigot

Inspect the ground around your foundation for low spots that might collect water. Filling those areas with compacted soil and mounding it in a way that water flows away from your home will help to ensure the water outside doesn't get in.
Examine your shingles and fascia to be sure you don't have missing or damaged pieces to be replaced.
Cleaning and sealing your driveway is not something that needs to be done every spring, but it's a great time to do so and it won't still be on your list when winter rolls back around.
Check your gutters, and make sure they are draining away from your foundation and haven't rusted through anywhere. Clean out any leaves or other debris that has collected in them.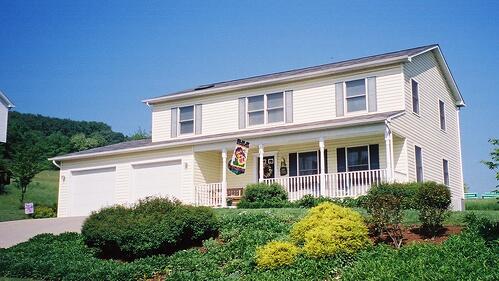 ---
Vision Homes
If you have any questions about home maintenance, we would love to help! #AskVisionHomes
We have been building homes for more than 20 years and employ experts in every phase of home construction.  Contact us today if you have any questions about your home, or simply use our new Chat feature on the side of the screen, and someone will get back to you in a couple of minutes!
Thanks for reading,
Rebecca