Build what you want, where you want
By:  Chris Dale
Some say conversation is a lost art. Communication has become little more than 140 character Tweets, 10-second Instagrams and various video shorts.
People are seemingly too busy- or unwilling- to invest in discourse, let alone listen.
Then, you walk into a place like local home builder Vision Homes where conversation is king. Where they see conversation as a mandate for success.
---
Why Conversation is Important
"We fully appreciate the fact that people are making significant investments in their homes. It's likely the largest investment of their lives," said Vision Homes Sales and Marketing Consultant Rebecca Petersen.
This is why Vision Homes staff request that customers invest in chatting with their experts.
"We ask that anyone looking to build, schedule an appointment and invest an hour of their time at our initial meeting. This is important because it provides us with an opportunity to begin relating a customer's vision to our construction process," Petersen said. "We want to listen to them and talk about how we can help achieve their goals from footer to doorknob."
Even if a customer has home plans, Sales Consultant Dave Stanley says conversing during the planning phase is critical. He has more than 20 years working with Vision Homes customers helping them to buy and build their new homes and has helped craft more than 400 unique designs. What this means to customers is that Stanley has the experience to offer a variety of assistance.
"When planning the home design, I'm always listening. There's been times when a customer will express a need the current design doesn't meet. That's when we stop where we are, perhaps pull out some other home designs and see how we can integrate the two," Stanley said.
Such customer care is one of the reasons Vision Homes has been in business since 1995 and has constructed nearly 500 homes. Another reason is the quality workmanship and materials that go into the construction of Vision Homes along with the focus on establishing customer rapport.
No one understands the importance of these things more than Vision Homes Closing Coordinator Twila Goodwin.
---
Call Any Time
"I have customers call and apologize for calling too often. My response is that they should be calling any time there is a question or concern. This is their home, their dream, their castle and the place they spend time with their families. They need to ask questions and express themselves. What we're doing is too important not to," Goodwin said.
Vision Homes Owner Rocky Simmons agrees.
"I absolutely insist on the staff maintaining trusting relationships with customers throughout the process. We're not a national, high volume builder. We survive because we place emphasis on quality not quantity. Naturally, solid customer relationships are an integral part of this equation. It's like driving a car. You have to have a destination in mind before you drive off and you have to remember where you're going the entire time," Simmons said.
And when the destination is met, Vision Homes staff are there at the finish line.
---
Commitment to Our Homeowners
"When construction is complete, I personally walk the customer through their new home. I provide an introduction to the appliances, the furnace, the hot water heater, and ensure they know who to contact if they need anything," Goodwin added. "Our commitment to our homeowners does not end there. We follow-up with a one year building inspection and an eighteen-month drywall inspection."
For Petersen, it's this sort of customer care that sets Vision Homes apart and why she loves being a part of the team.
"We never forget what it is we're doing. We're not building homes. We're constructing dreams that will last generations. We are building places where a lifetime of memories will be created," Petersen said. "We're not building just for today; we're building for the years to come."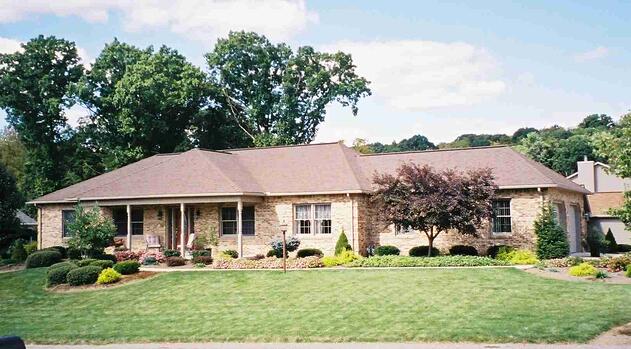 ---
Your Home Magazine and Vision Homes
This article was featured in the June 2016 edition of Your Home Magazine.
If you are looking to build a new home, ask Vision Homes today.  Schedule an hour with one of our sales associates, Dave or Rebecca, and before you know it, you'll be given the keys to your new home.
Call us today:  304-296-0024