Why Vision Homes?
You have a lot of choices when deciding what you want your new home to be. Our team at Vision Homes can help you make the choices that will create a house you're proud to call home. 
Watch the film to the right, or better yet, give us a call to talk about building your new home!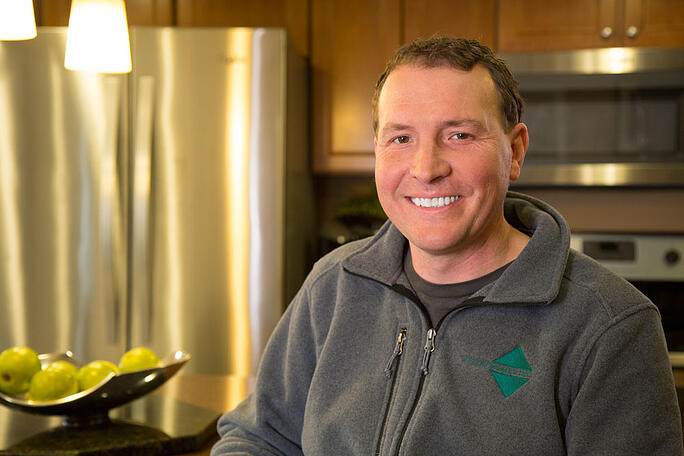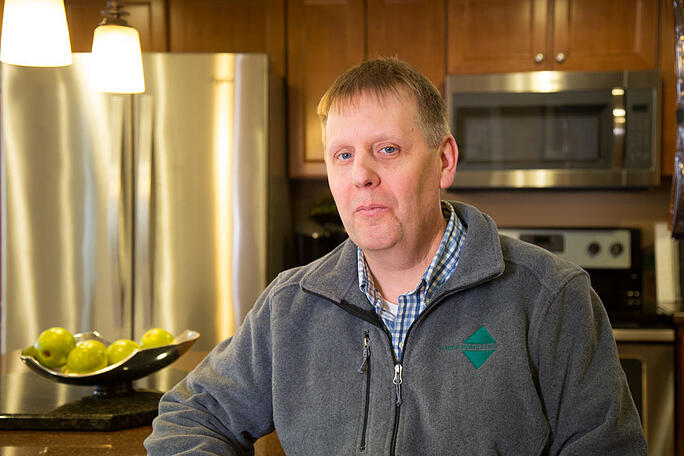 Dave StanleY
Sales Associate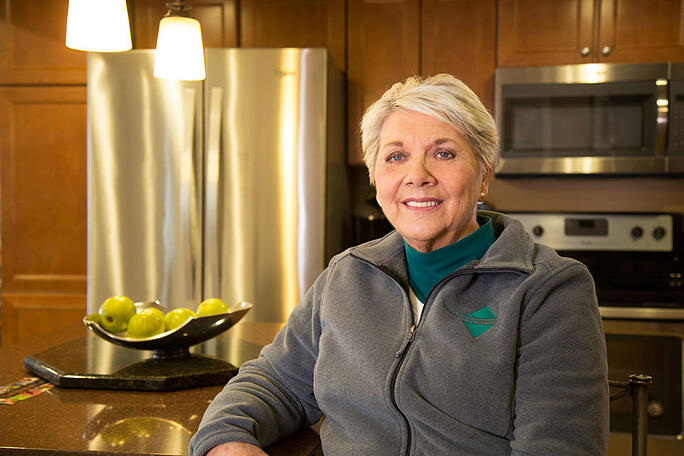 Twila Goodwin
Closing Coordinator
Building New Homes, Peace of Mind, and a Fixed-Price Guarantee!
We pride ourselves on being a Fixed-Price Builder…but what does the mean to you?
Being a fixed-price home builder means that we offer an upfront price for the entire construction of a home, covering all aspects of the project from start to finish. This price includes materials, labor, and all other expenses involved in building the home. The fixed-price is agreed upon in the contract before the construction starts.
Some benefits of working with a fixed-price home builder like Vision Homes include:
Budget certainty: A fixed-price contract provides you the homeowner with a clear understanding of the total cost of your home construction. This allows you to plan your finances accordingly and avoid unexpected costs or budget overruns.
Reduced risk of cost overruns: Since we the builder is responsible for delivering the project within the agreed-upon price, we bear the risk of any cost overruns. This provides you with peace of mind, knowing that you won't be responsible for additional expenses that may arise during construction.
Simplified decision-making: With a fixed price contract, you don't have to worry about constantly making decisions related to materials or labor costs. It's all worked out and agreed upon ahead of time. This makes the building process less stressful and time-consuming for everyone involved.
Streamlined communication: A fixed-price contract clearly outlines the expectations and responsibilities of both us the builder and you the homeowner. This leads to better communication between both parties, resulting in a smoother construction process for everyone involved.
Greater transparency: We provide a detailed breakdown of costs, ensuring that you have a clear understanding of what you are paying for.
We pride ourselves on honesty, transparency, and integrity, and this guarantee is just one of the ways we achieve that goal.
At Vision Homes, we love what we do, and we want you to love where you live. We look forward to coming to work every day because it's so rewarding to see the look of delight on your face when you see your new home for the first time.
We've been building custom homes for more than 25 years, and have built over 500 homes in North Central West Virginia. That's over 500 happy families that feel like a part of our own family–and we take that commitment very seriously.
Our team is made up of hard-working professionals that listen to your needs and wants, and works hard to exceed your expectations. We have years of hands-on experience in all aspects of home-building, and we're dedicated to helping you create a home that you will love for years to come.
Our team consists of specialists in every phase of construction, including:
An in-house drafting department to help with adjustments and modifications to plans,

A full-time pricing department so that there are no financial surprises,

Dependable crews that allow for timely, quality construction, and

A full-time warranty manager so you receive the personal attention you deserve. 



Our stellar reputation is important to us, and it has been built from hundreds of happy customers. We take special care to staff knowledgeable, caring professionals who take a genuine interest in helping 
each and every family with all aspects of the home building process. 
OUR FEATURES
Vision Homes features are the best products the home building industry has to offer. We use nothing but the finest, nationally-known building materials from trusted manufacturers such as Andersen, Alcoa and Trane.
Unlike most builders, these name brand products are not upgrades; they are the standard quality materials that we build into each and every one of our designs. We give you the most house for your money without sacrificing quality.
Whatever you are looking for, we can fit your family's wants, needs, lifestyle and budget!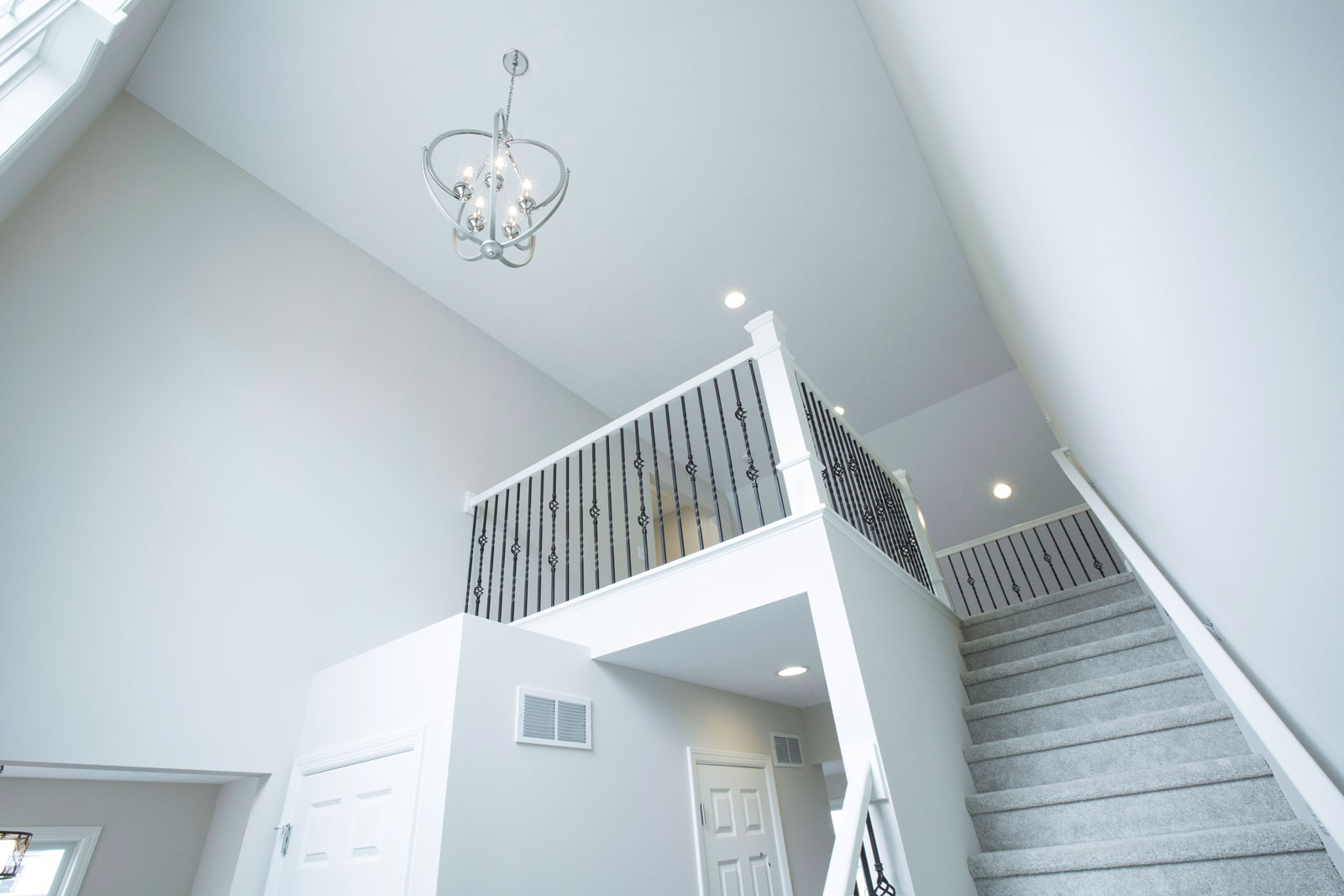 PERSONALIZED INTERIORS
Mohawk carpeting
Progress lighting packages with energy efficient bulbs
Armstrong or Mannington vinyl flooring
Interior walls painted- primer & 2 coats
Masonite interior doors
Ceramic tile around soaking tub or whirlpool
Cased windows and passage doors
Oak Railing systems by model
Nickel door knobs and hinges
2 ¼" colonial casing at doors and windows
3 ¼" colonial baseboard
Hardwood or tile entry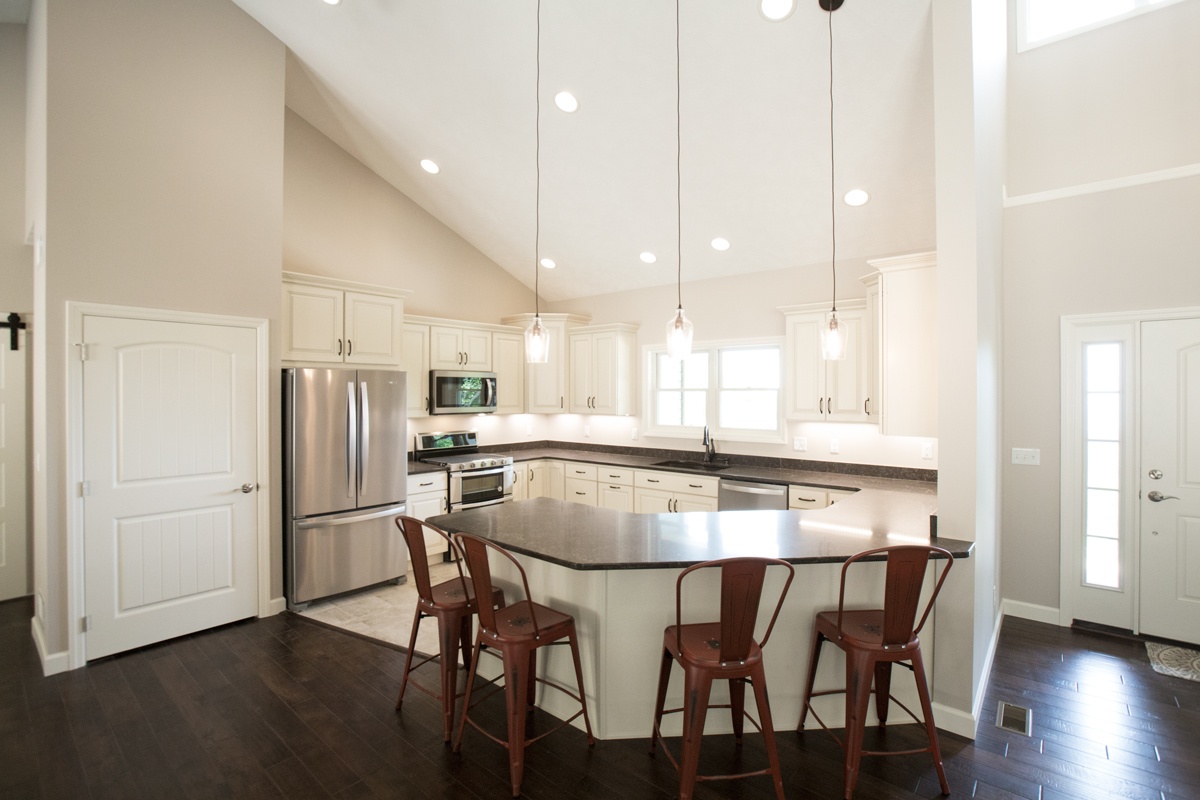 IMPRESSIVE KITCHENS AND BATHS
Whirpool self-clean range with glass door
Range hood
Whirpool dishwasher
Large selection of Homecrest cabinetry-oak, hickory, maple, or white
Wilsonart or Formica countertops with 4″ backsplash
Cultured marble or granite tops included in bathrooms
Exhaust fans in baths
Fan/light combinations (some models)
Clarion one-piece fiberglass/gelcoat tub/shower
Mansfield comfort height, elongated, water saving toilets
Delta faucets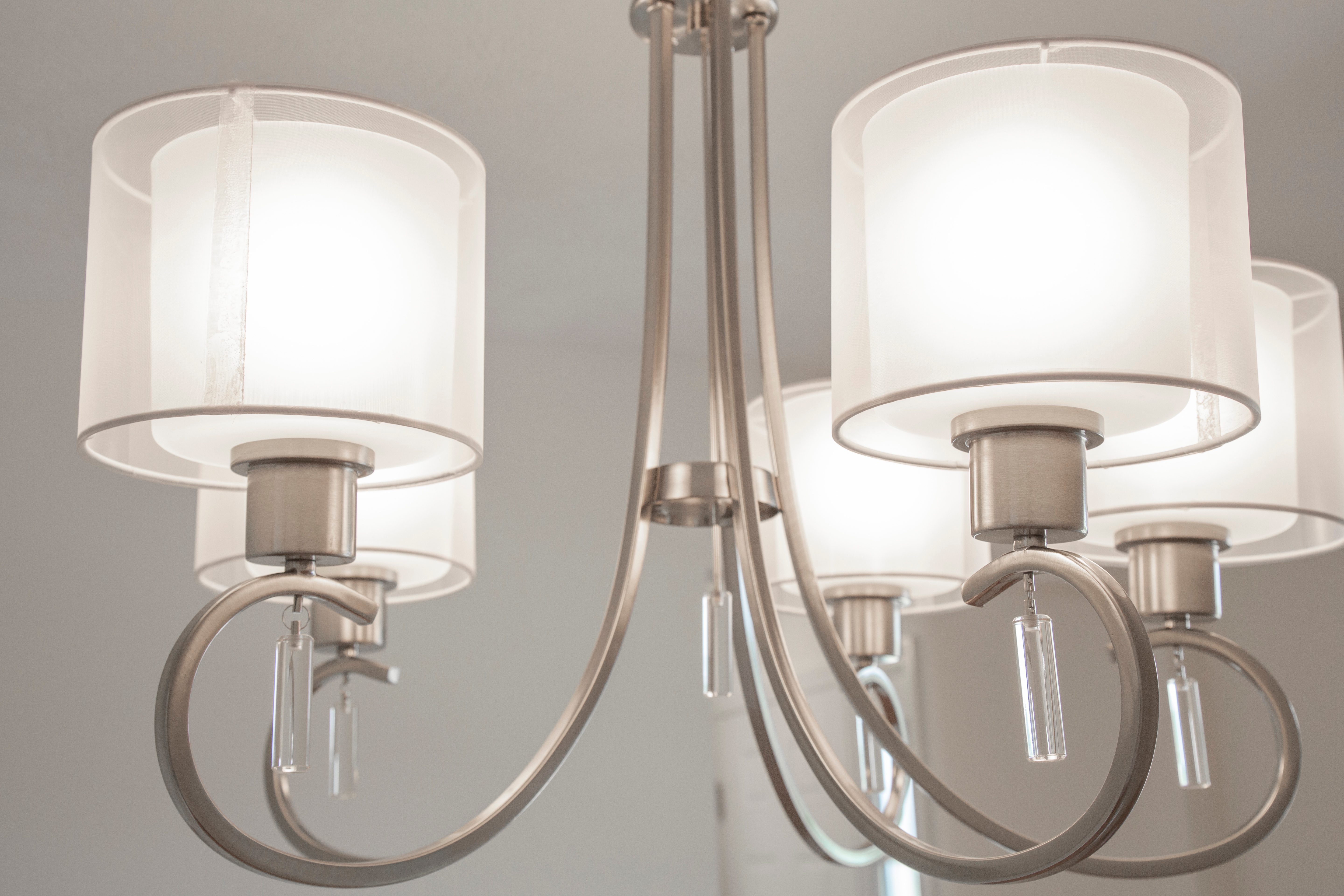 ENERGY SAVING FEATURES
R-42 ceiling insulation
R-19 wall insulation
R-19 floor insulation
Trane high efficiency forced air heat or electric heat pump
50 gallon high-efficiency electric water heater
ThermaTru fiberglass insulated exterior doors
Haas insulated garage door (R13)
Dow board insulated sheathing (R3)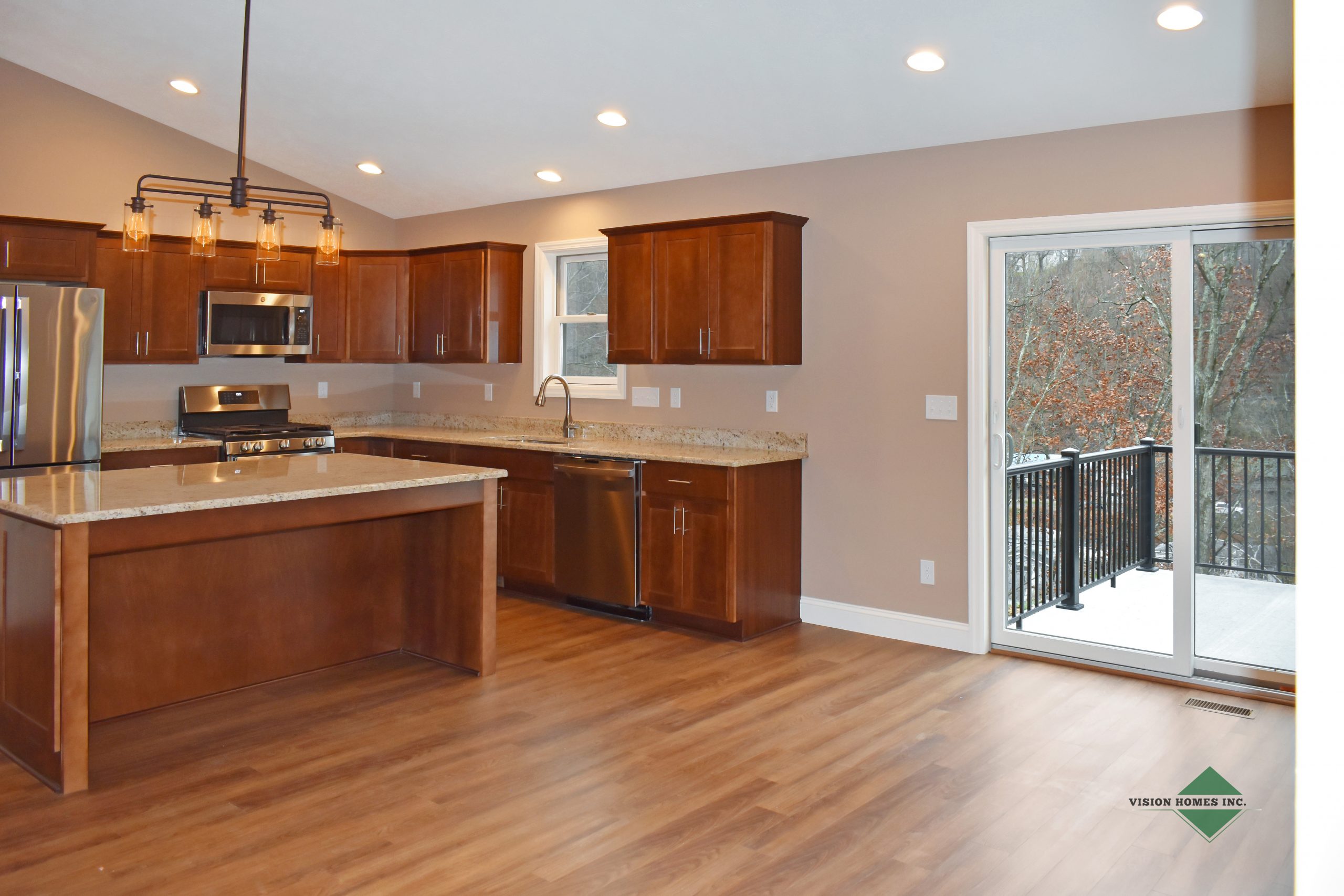 QUALITY CONSTRUCTION MATERIALS/ PROCEDURES
All framing materials, sizes, and methods to meet code
2″ x 6″ framing with Dow Insulated Board
¾" Eco Friendly Advantech Tongue and Groove Flooring
Pressure treated sill plate
¼" under layment in kitchen and bath (under vinyl)
Main beam as per model
Exclusive use of Western grade lumber framing materials
Pre-engineered roof trusses
Drywall finish on walls & ceilings
12 course 10″ block foundations
Floor drain in basement
200 AMP service-Electric
PEX water lines
All plumbing and wiring to meet national building codes
Porches and stoops by model
4″ concrete basement floor
Cleaning of home prior to occupancy
Builder and manufacturers warranties
Consistent craftsmanship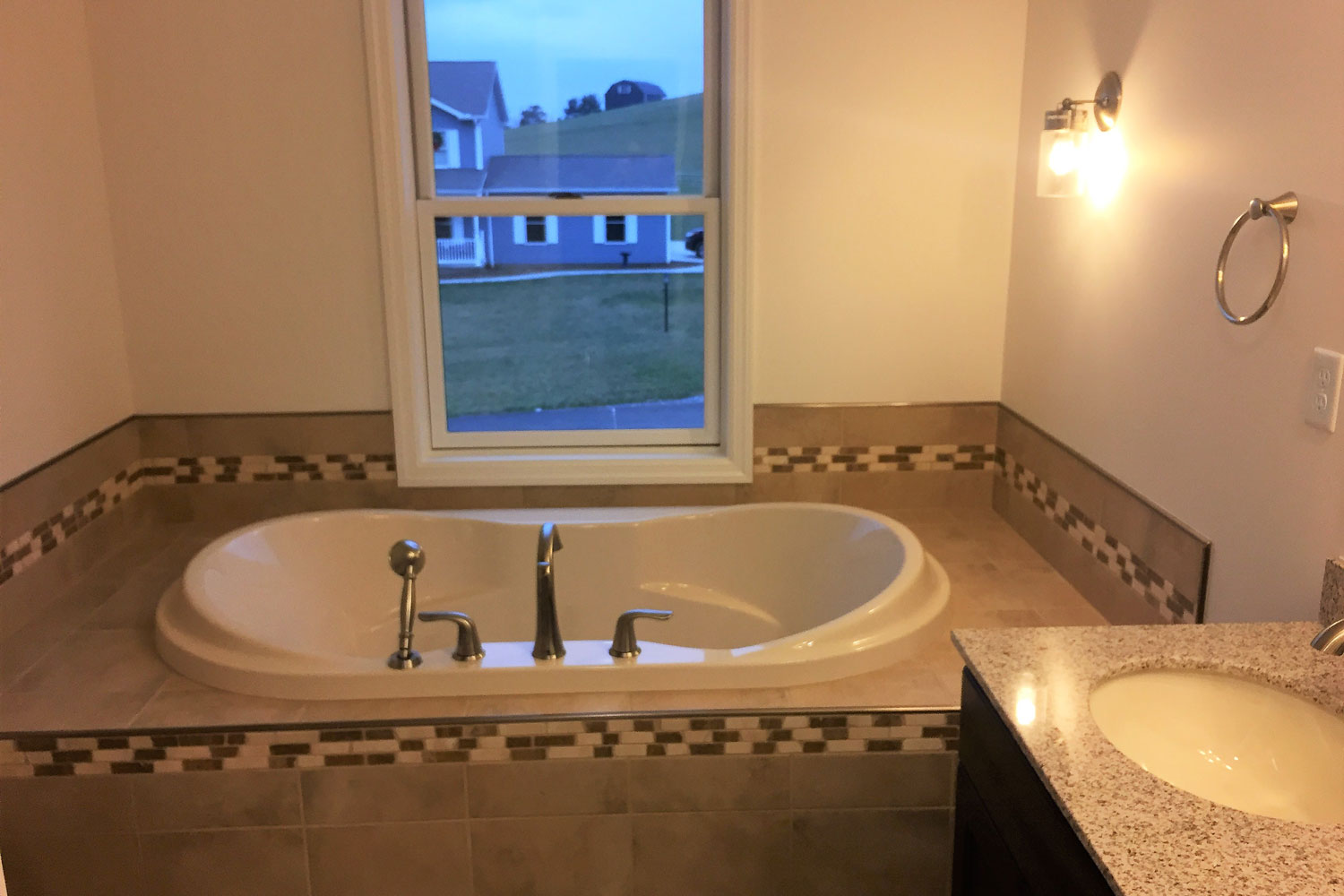 GREEN BUILDING OPTIONS
1 Piece Fiberglass/ Gel Coat Tubs/ Showers
Energy Star Appliances
Energy Star Lights
Tankless Hot Water
Geo Thermal
Extra Ventilation
Extra Insulation
Energy Efficient Windows
Low VOL Paint
Bamboo Wood Flooring
Water Saving Toilets
Water Saving Faucets
Piping from basement to attic for future solar panel
Environmental review site consultation
Energy Star Doors
Composite Decking
Cement Siding
Bamboo Cabinets
Low VOC Carpet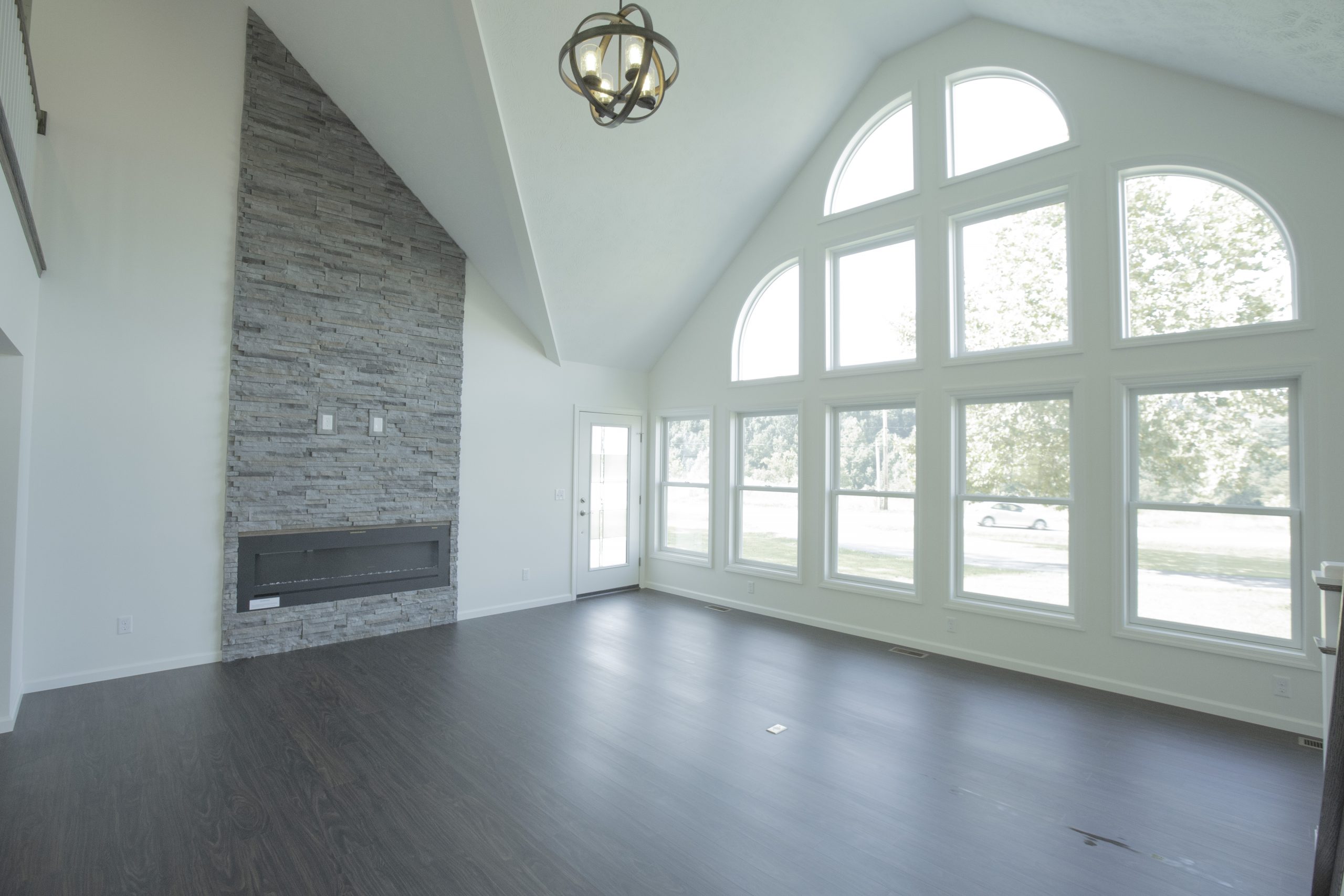 MAINTENANCE FREE/SAFETY FEATUREs
Anderson 200 Series TW windows with
screens and grilles (per print)
Maintenance-free Mastic Ovations vinyl siding
Stone or Brick by model
Aluminum soffitt and fascia
Shutters on front windows by model
LLT Owens Corning shingles
Shingle roll vent-attic ventilation
Overhead bedroom lights
Vinyl porch posts by model
Vinyl railing by model
Invest An Hour With Dave.
Deciding to build a new home is a big investment. We understand that, which is why we take our commitment to building you a forever home seriously. 
Invest an hour of your time with our resident homebuilding expert Dave Stanley, and he will walk you through our home building process and how we differentiate ourselves from the competition.
In this meeting we will discuss:
Your wants, needs and concerns
Floor plans
Home features
Customized plans
Budget
Spending an hour of your time with Dave is not a big commitment when you think about how much money you will be investing into your new home. At the end of the meeting, there will be no pressure to proceed with us. Even if you don't build with us, or we aren't a good fit, we are certain you will walk away with new, valuable knowledge.
Call us or fill out the form to schedule a meeting with a homebuilding expert of 23 years who has helped over 500 families turn their visions into reality by building homes they truly love.