The home building process can be quite an adventure for anyone, whether they are experiencing the process for the first time, or if they have lived in a couple different houses before.
Nonetheless, designing and building your custom home can be both an exciting and stressful time.
Exciting for obvious reasons, but stressful for reasons including budgeting, decision making and then the clash between splurging and saving.
---
Building a Home in West Virginia: What's Right for You?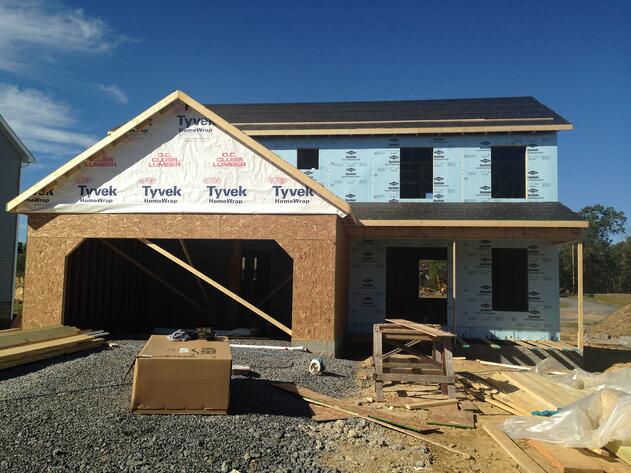 When it comes to building a custom home, everyone is going to have different wants and needs. The list of wants and needs can vary all over from someone finding more value in the kitchen versus someone else wanting to have a beautiful deck on the back of their home. As much as these lists can change, there are a few home building tips where all customers can agree on (and potentially save some money!):
Figure out what features/upgrades are important to you.
Splurge on features that are harder to upgrade later, like extra footage
Don't go cheap on items that are not easily replaced.
Be certain in the design and features of your home. The less change orders, the better!
Get furniture and appliances ahead of time when they are on sale.
Vision Homes understands that setting a budget is essential and can be very exhausting.
With seemingly unlimited choices and decisions to make, a budget can quickly become inflated. However, we do our best to assist you in your decision making and the overall plan/design of your home.
With all the options to pick from, whether it be the type of countertop in your kitchen or which type of siding for the exterior of the house, there are decisions to be made. You can cut costs without cutting corners, and it's easy to save a little in some areas if it means being able to spend more in others.
For instance, someone who loves to cook and spends a great deal of their time in the kitchen may want to splurge on the kitchen and all its features rather than the features in the master bedroom and bathroom.
With Vision Homes, once you have decided to move forward in the home building process, we can assist you in selecting all the features from start to finish. We offer all kinds of different options for our features, which allow you as the customer to pick what is best suited for your budget and your new home.
For example, with our cabinet selection, we have a wide range of styles and colors from which to choose. There are some price variations with the cabinet choices due to the species of wood (oak, hickory, maple, and cherry) and the design of the cabinet type. Along with the cabinets are many other features to pick from including:
flooring
countertops
faucets
tub/shower
siding
& much more
---
Vision Homes | Home Builder in West Virginia
It ultimately comes down to you choosing what is most important to you and what will best fit your budget. We are here to help every step of the way and can show you how to save some money if you need assistance.
Dave, our salesman, and Twila, our selection specialist and administration manager, have helped our customers for years now and are able to give their expert opinion and advice throughout the entire process.
Give us a call at 304-296-0024, and we can get started on building you a house you're proud to call home!
Not sure where your budget is when building a home? Use our financing calculator:
At Vision Homes, we've been building new custom homes for more than 20 years and have built over 400 homes in Morgantown, West Virginia, and the surrounding areas
Topics: Construction Financing