Looking to buy a new home?
There are not many houses for sale in the existing Morgantown housing marketing in the $250,000 price range. Why settle for an older home, with outdated appliances and features, when you can build a home in this price range with all new features, ample back yard space and custom floor plans?
If you are tired with the existing market's limited options, Vision Homes will be hosting an open house Saturday, Aug. 5, at Morgantown's newest development Frederick Place
---
Vision Homes Morgantown Open House Details:
12 p.m. to 4 p.m.
Light refreshments will be served
Tour three houses currently under construction (each home under a different phase of construction)
Tour open lots
Meet and speak with the Vision Homes' team
Get your home building questions answered by professionals
Frederick Place consists of:
Level, easy-maintenance home sites
A protected community with paved streets and underground utilities
The development is also minutes from I-68 and 1-79
Close to shopping centers, schools and recreational activities
Turnkey home packages starting at $250k
"This is an opportunity for anyone looking to build a new home to meet the Vision Homes team as well as see the quality construction that goes into every Vision home," said Rocky Simmons, owner.  "Come out and see what Vision Homes can do for you — not just in Frederick Place but anywhere in our market."
---
Hear From Our Owner, Rocky Simmons
Frederick Place offers turnkey home packages starting at $250,000. Click below to see what houses we can build you in the $250,000 price range:
See what you can build for $225,000–$280,000
Keep in mind, we can tailor house plans to better suit your needs and wants.
---
Our Vision Homes' Family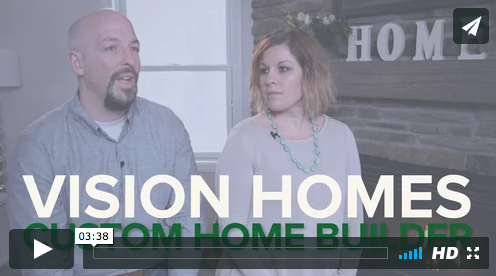 "We came to Vision Homes with a very tall order. We were asking them what we thought was impossible. But they were able to create something incredibly unique. They worked so hard to get our house completed. Our forever and future is in this home, and Vision played a hand in that."
You can have the home of your dreams, too.
---
You're invited to learn more about building options not just in this beautiful community, but anywhere in our market. Don't limit your dreams to a few options. Build the house you'll be proud to call home.
If you already have land in mind, you can still come out to meet our team, get your home building questions answered and see the quality construction that goes into each of our homes.
If you can't make it, we will be broadcasting LIVE on our

Facebook page

from 12 p.m. to 1:30 p.m. Like our page so you will be notified when we go LIVE.
Rain or shine, we will be there! Frederick Place is located on Friend Drive — right off Brookhaven Road. Take I-68, exit four, and follow the signs. Lots are going quickly.
Hope to see you there! If you have any questions, please feel free to call or click below:304-296-0024
*Vision Homes is one of two exclusive builders.