Check out the progress on one of our newest homes under construction!
The homeowners Patrick and Cathy Meighen found their perfect location, and they just happened to live there already!
---
The Little House
After 15 years in what Patrick lovingly described as, "the little house," about a 700 square foot living space, the family began their search for a local home builder who understood their vision. Initially, they were frustrated with their search, until they made a visit to Vision Homes.
Five years after deciding they were, "getting out of the little house one way or another," and researching several builders, they began their build on a 1,850 square foot Vision Home that sits right where they've always wanted to be.
---
Choosing Vision Homes
We asked Patrick how he and Cathy decided to partner with Vision for this personal project, and like so many of our happy homeowners, he gave an answer that brought a smile to our faces reminding us why we do what we do.
When he moved to Morgantown about 22 years ago, Vision Homes was just born, but he remembers hearing about the new start up. Years later, he thought of us again after they were referred to that same company that has now built more than 400 homes in and around Morgantown.
Starting the build process is exciting, but can present challenges.  We know The Meighen's would agree that Vision Homes has made their experience fun and rewarding. 
---
See the Home Building Process
Patrick created a photo blog originally intended to share their build journey with family near and far. He has graciously agreed to allow us access. See how we build from demolition through completion on this beautiful new home.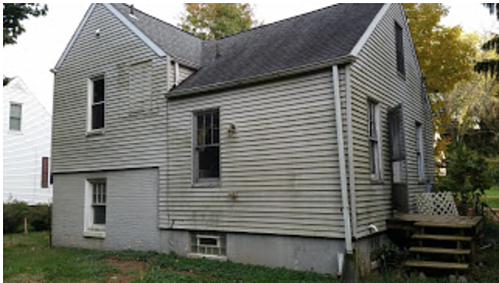 "The Little House," as described by Patrick Meighen.
---
Vision Homes
Vision Homes is a custom home builder and has been building custom homes for more than 20 years, and has built more than 400 homes in North Central West Virginia.  Our goal is for customers to love their home for years to come.
Our team consists of specialists in every phase of construction, including an in-house drafting department to help with adjustments and modifications to plans, a full-time pricing department so that there are no financial surprises and a full-time warranty manager.
Whether you are a first-time homebuilder, upgrading or downsizing, Vision Homes can meet with you to discuss your plans today.
Ask Vision Homes:  304-296-0024
Thank you for reading,
Rebecca Petersen

Written by Rebecca Petersen
Rebecca Petersen is a sales & marketing consultant at Vision Homes. She has more than four years of experience in the new construction industry for both non-profit and for-profit companies.