Our new home salesman Dave Stanley recently celebrated 20 years here at Vision Homes and traveled to Honduras to install water filtration systems.
---
About Dave Stanley
Stanley, Vision Homes' sales associate, has helped more than 400 families build their dream home and has given families a space where they can grow. He has been a part of the Vision Homes' team since 1996. It is his job to help you decide where you want to build, what home design is right for you and then finalize the design to suit any additional needs.
"It gives us great peace of mind to know that when the door opens at Vision Homes, a customer is going to meet Dave Stanley," said Rocky Simmons, Vision Homes' owner. "He has built our reputation. If I'm away on vacation, I can sleep knowing that our reputation is safe."
In conjunction with his 20-year anniversary, Stanley stepped out of his comfort zone and took his first vacation from work in many years. He traveled to Honduras with a Work and Witness team from his church, Pierpont Church of the Nazarene, to install water treatment systems that will provide clean drinking water to more than 600 families for 20 years.
---
About Honduras
"We went to six different churches in three parts of Honduras and installed water filtration systems to give the people clean drinking water, Stanley said.

"One of the things that made this so important was that most everyone in Honduras has water, but it's not safe to drink. You can't even brush your teeth without getting sick.

"In Honduras, most of the people who live and work there make the equivalent of 10 U.S. dollars a day. They spend two dollars of that buying clean water for their families. The filters we put in at six different churches will provide them with clean drinking water so the people can save money instead of spending it on something they desperately need. Each filter will give 100 families 20 years of clean drinking water.

"It was all very rewarding. Honduras is a very poor country. It was amazing to me how jubilant all the people were there despite their sheer poverty. One day we went to the city dump where people actually live. That really spoke to me about how blessed we are as a country, but it made me realize how much more I am called to help people."
Stanley was able to take this trip because of the Vision Homes' team supporting him and encouraging him every step of the way.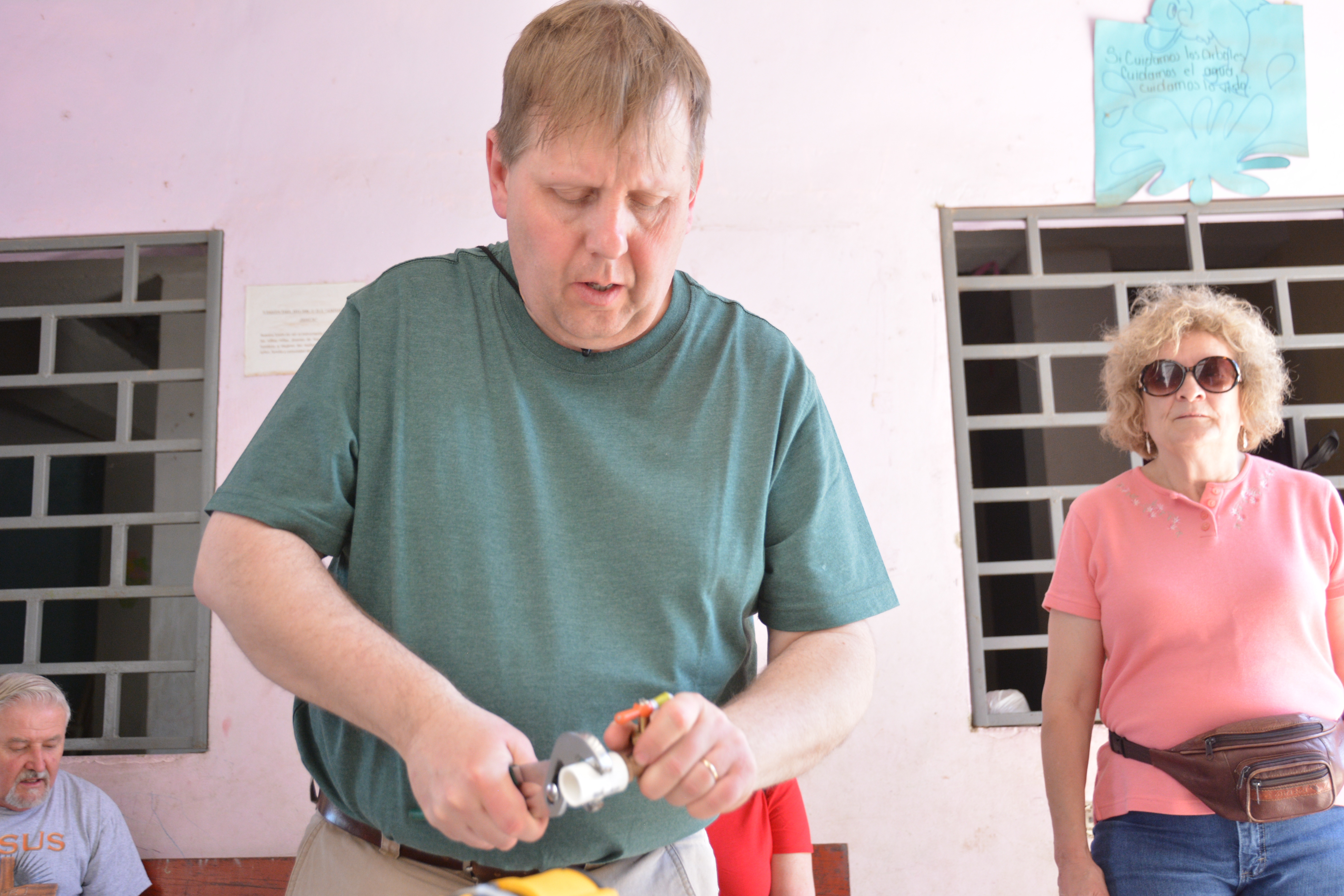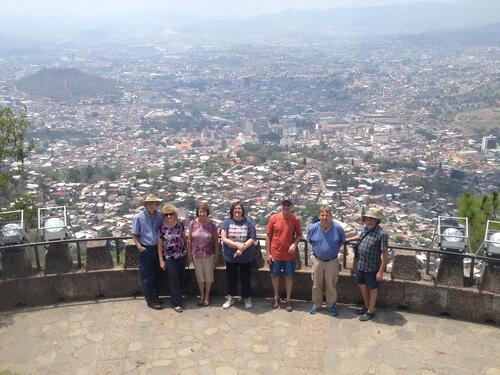 ---
About the Vision Homes Team
"I have never been out of the country or haven't really left my job here at Vision Homes for a long vacation," Stanley said. "I had a lot of customers and was very busy with my job before the trip. I talk to hundreds of people about a thousand different things regarding the details of their house. I was nervous there would be a lot of confusion when other people picked up where the customer and I left off. But, everything worked out."

"When Dave went on his trip, we were able to ease his fears," said Rebecca Petersen, Vision Homes' sales and marketing consultant. "Whatever slack we needed to pick up or work we needed to accomplish in his stead, it wasn't going to be a problem. We are really proud of him."

"We all work together as a team here at Vision Homes, Stanley said. "Our systems allow us to have someone go to someone else's file, pick up that file, look at that file and know exactly what their customer is expecting. That's how it worked when I was gone."

"Dave and I have been a tag team for 10 years now," said Twila Goodwin, Vision Homes' color coordinator. "If someone came in while Dave was gone, we got the file to see what was going on, and if they had a question about a print, we answered it. He wanted to go on this trip for a long time, so seeing him make this commitment and being comfortable enough to go, was wonderful for him and us both."

"I love helping people meet their needs with a new home here, and our Work and Witness team was able to help people in Honduras with their need for a sustainable clean water solution," Stanley said.

"I really enjoy working with customers to figure out the best way to achieve their new home goals through our processes. I would consider everyone we have worked with part of the Vision Homes family.

"It is rare for people to work at a company for 20 years, but I enjoy working with the people I work with. We are a very tight knit family. We care a great deal about our customers. It makes it an enjoyable place to work, and that's why I wouldn't want to go somewhere else. There's nothing else that I would rather do, and hopefully I can do it for another 20 years.

"I'm thankful for the opportunity and for the time Rocky, Mike and Guy have allowed me to be here and for the customers who put their trust in me."
The Vision Homes' team consists of specialists in every phase of construction, including an in-house drafting department to help with adjustments and modifications to plans, a full-time pricing department so that there are no financial surprises, crews that allow for timely construction and a full-time warranty manager so you receive the attention you deserve.
"Dave gives 110% all of the time, Goodwin said. "He will stay hour after hour and work on the weekends."
---
Building a New Home
If you are deciding whether to build a new home, upgrade or downsize, schedule an hour of your time with Dave Stanley today. He will walk you through the whole home building process and will answer any of your questions. Let Vision Homes help you love where you live. 304-296-0024.
To see more pictures from the trip, visit http://www.pierpontnazarene.org.