We have heard it time and time again.  New home buyers are scared to BUILD a home.
"It's too daunting, there's too many choices I have to make, too time consuming, nothing goes as planned, more expensive, etc."
What if I told you at Vision Homes we have people and systems in place to help you with all these areas and make it enjoyable for you to build your new home?
Here at Vision Homes, it is our job to make the home building process:
Easy
Simple
Fun…yes, fun!
We show you the CARE you deserve and take our time with the steps and processes to help you with your new home from the time you say "Hello," to the time we hand you the keys.
---
FIFO:  First In, First Out
We are often asked, "When can you start our home?"
Starting your new home is very important but more important to us and you…is FINISHING your home. Our systems help you to get everything selected up front and prior to beginning to allow us to build your home in a timely manner and on budget.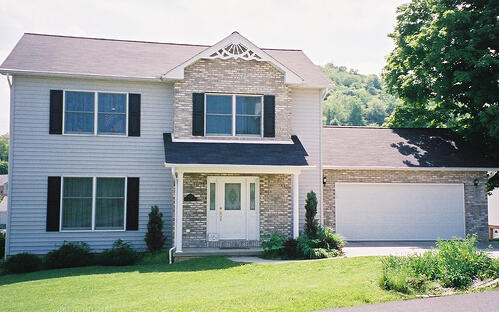 Once a customer chooses us to build,  FIFO is our motto.  First in, first out.  This means you go into our schedule, and with Twila's assistance, she will help you with your checklist to get ready for when your slot comes up.
What that means, in a nutshell, is that you may come to us asking WHEN we can start building your new home. There may already be four or five people ahead of you, but don't let that discourage you.  We will start building the homes of other clients WHILE we are also working with you to determine what color schemes and design features you want and also helping you close with the bank.
We are actively engaging with you and completing necessary steps while you wait for your turn to pour the footers for your new home.  Twila will hold your hand through these steps.
---
Financing a New Home
The bank process is usually six to eight weeks.  You will sign an agreement with us, go through the bank process and also choose all the bells and whistles of your new home during this time.  So when it's time to start building your home, we know everything that will be going into it.  This way, we can begin and keep your house moving toward move in for you, which is very important to us.
See how much house you can afford by filling out our easy-to-use calculator:
---
Passing the Torch:  The Vision Homes' Home Building Process
We like to explain our processes as "passing the torch."
First, you will meet with Dave Stanley or Rebecca Petersen, our sales associates.  They will take the torch and help you decide where you want to build, what design you want, and will make any tweaks to the design to suit your needs.
Once the agreement is signed with Dave or Rebecca, the torch is passed to Twila Goodwin, our closing coordinator.  She will help you with the bank, get you permits (if necessary), choose design selections and get you to the pre-build construction meeting, which happens right before we are able to break ground on your new home.  She is also there during the construction of the new home to answer questions for you as they come up.
Guy Helwig, our superintendent, will then get the torch.  He holds the torch from the beginning of building to the end, with support and assistance from the whole Vision Homes' team.  Guy will schedule all crews and order all materials and build your new home.
If any questions arise during the home building process, Twila will answer them for you.  You can call her, and expect to get answers in a timely fashion.  She will hold your hand through the whole process until you are handed the keys.
---
Why FIFO Works
FIFO works, and it works well.  It shows customers what needs to be done as we build homes for client's who are before you, so when WE are ready to start building your home, YOU are too.  With FIFO, you will be ready to go when your slot comes.
"At Vision Homes, we love what we do, and we want you to love where you live. We look forward to coming to work every day because it's so rewarding to see the look of delight on your face when you see your new home for the first time."  Twila Goodwin
If you are looking for a Morgantown home builder, come see Dave and Rebecca NOW, and let's get you on our list for your new Vision Home!  Ask Vision Homes about Morgantown's newest community, Frederick Place.
Below you will find a recent testimonial from a happy Vision Homes' family: