By: Rocky Simmons, Vice President/Owner Vision Homes
If you aren't an expert at home building, and aren't sure what to look for to ensure that your new home is up to par and won't require you to dish out extra money sooner rather than later, we have some guidelines and tips to make sure you know what quality home building looks like!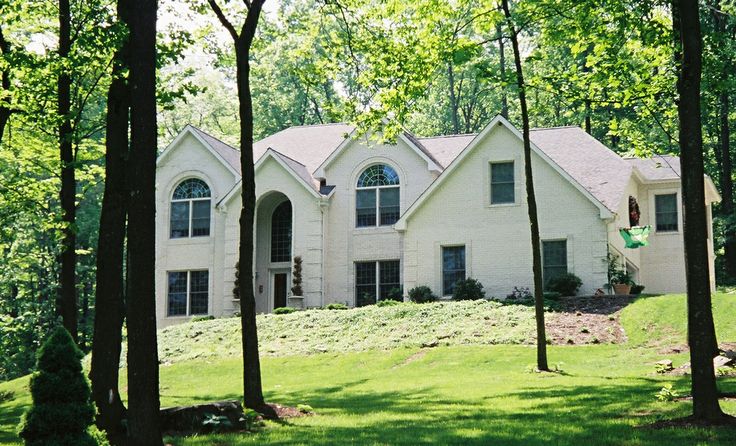 A Vision Homes custom built home 
How to Identify QUALITY Home Construction
Look for fit around doors and windows.  It's called "squaring," and well-fitting doors and frames are a reflection of quality construction.
Squeaky floors are a sign of improperly glued or nailed floor boards.
Make sure all the lumber used in the structure is kiln dried.  Western lumber is usually the best wood since it is taken from larger trees, decreasing its chances of warping.
Insulation is a good indication of quality construction.  Quality builders insulate the floors, ceilings and walls.
Check the basement to be sure the walls are sealed to prevent moisture seepage.  Walls should be "parged" before the sealant is applied.
Some people think nail "pops" are a sign of poor construction; however, a few can be expected in the first couple years after your home is built.
Brand names are usually a good indication of quality.  You should get brand-name-appliances, of course, but also check brands of building materials such as windows and insulation.
Check the spacing of the framing members.  Sixteen inches on center is the accepted standard. If there is a truss roof, twenty four inches on center is the accepted standard.
Lastly, and most importantly, the best indication of quality is to see how homes built by your builder have withstood the test of time.
Check with owners to see if they have had any major problems
Check the service reputation of the builder
Has your builder stood behind their homes?
Does the builder care about quality as much as you do?
At Vision Homes, we want you to love where you live.  We've been building custom homes for more than 20 years and have built more than 400 homes in North Central West Virginia.  That's approximately 400 happy families that feel like a part of our own family–and we take that commitment very seriously!
Our team is made up of hard-working professionals that listen to your needs and wants and work hard to exceed your expectations!  Click here to read some reviews of our work from our customers!
https://askvisionhomes.com/reviews