By: Rocky Simmons, owner/vice president, sales and marketing 
Here at Vision Homes, we want to get you into your new home as soon as possible.  Your dream home awaits you here with us!
We have processes set up that make it possible for you to enjoy the home building process.
First, you will meet with Dave Stanley, our sales associate.  He will help you decide where you want to build, what design you want, and will make any tweaks to the design to suit your needs.
Once the agreement is signed with Dave, the torch is passed to Twila Goodwin, our closing coordinator. She will help you with the bank, getting you permits (if necessary), choosing design selections and getting you to the pre-build construction meeting, which happens right before we are able to break ground on your new home.  She is also there during the construction of the new home to answer questions for you as they come up.
Guy Helwig, our superintendent, will then get the torch.  He holds it from the beginning of building to the end, with support and assistance from the whole Vision team.  Guy will schedule all crews, order all materials and build your new home.
If any questions arise during the home building process, Twila will answer them for you.  You can call her and expect to get answers in a timely fashion.  She will hold your hand through the whole process until you are handed the keys.
Old houses have their charms, but if you want a spacious house with an open floor plan, state-of-the-art technologies and low-maintenance comfort, put new construction on your shopping list!
To get a feel for how the home building process looks like, take a look below of a house that goes from beginning construction to "dream home" in a few short months. Most of our homes take 5 to 6 months from the time we start on the vacant lot.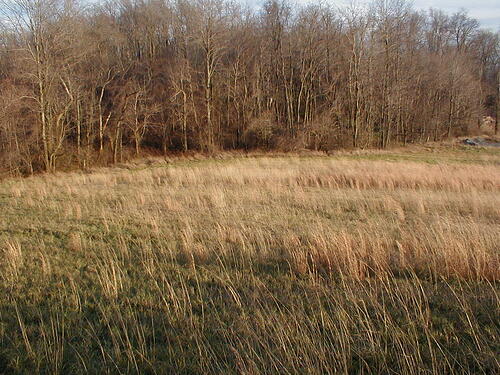 Lot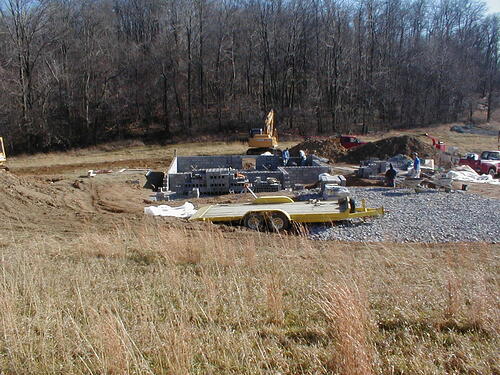 Foundation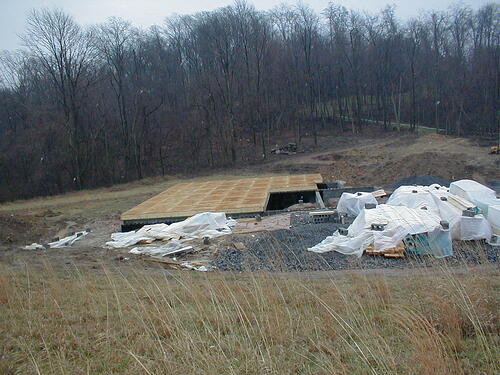 Laying the floor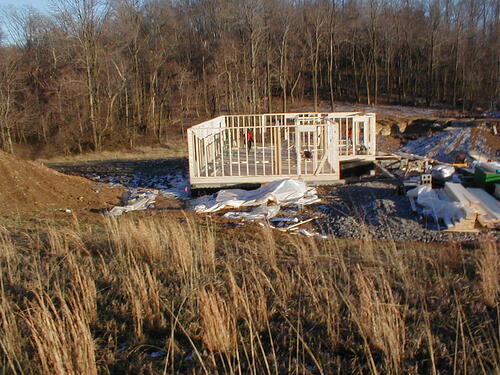 Framing the first floor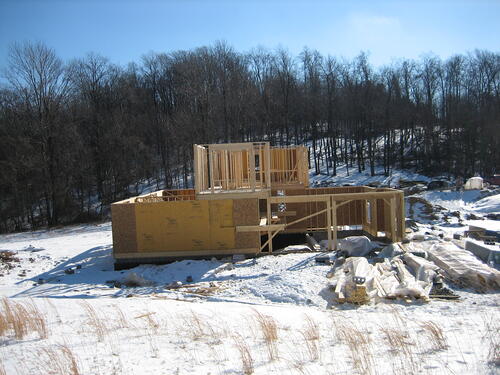 Framing the second floor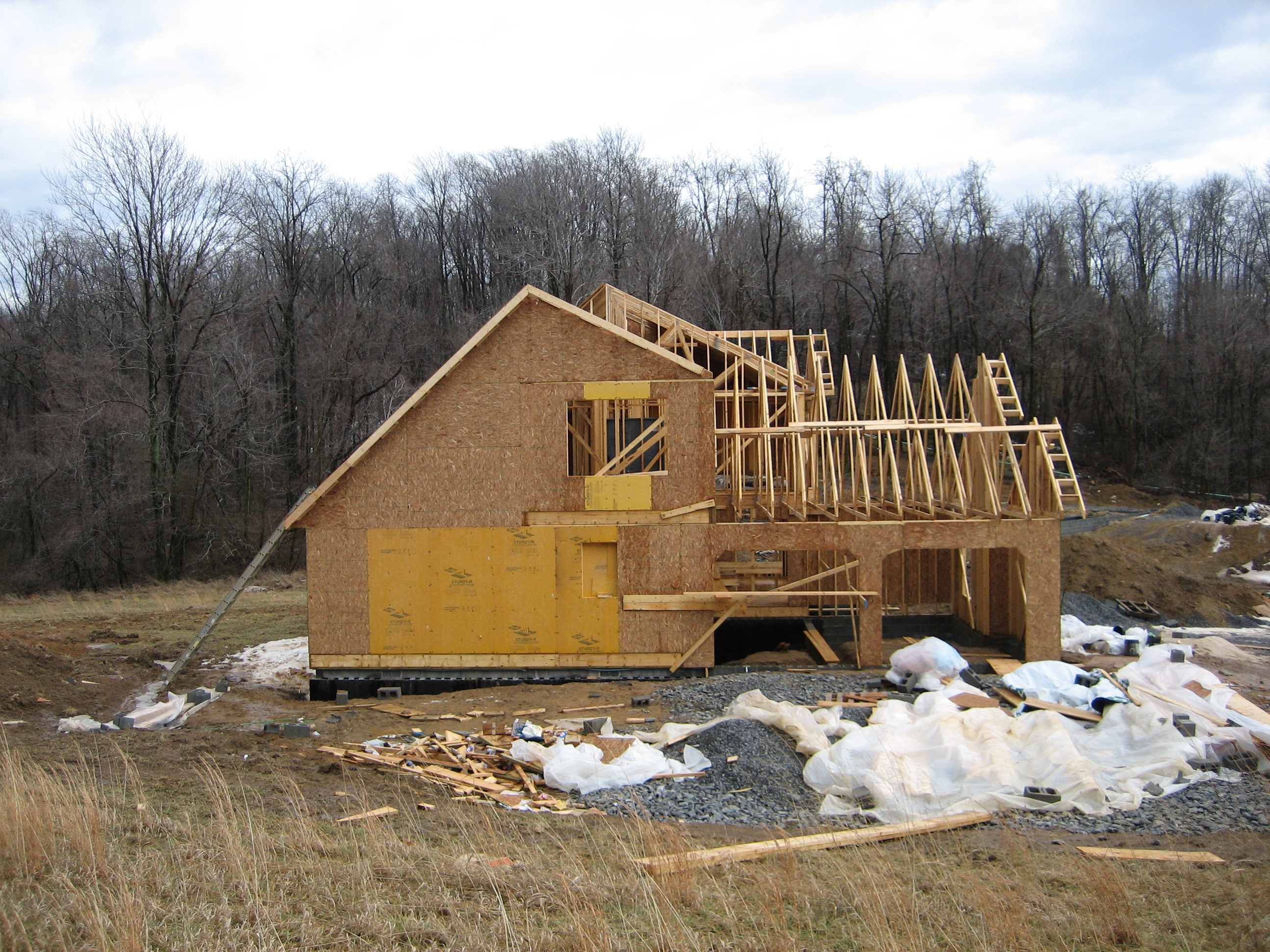 Setting the roof trusses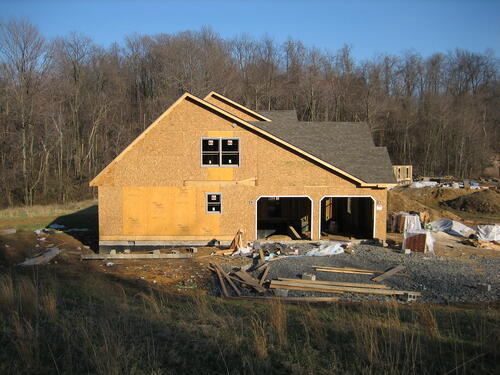 Shingled roof, windows and doors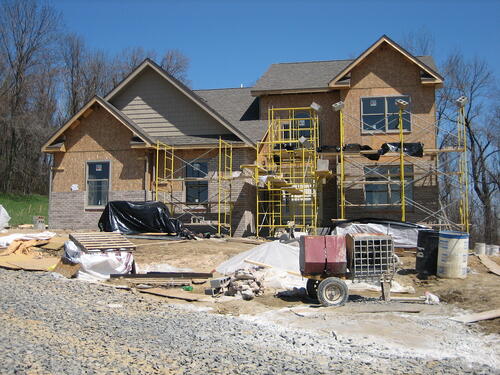 Exterior siding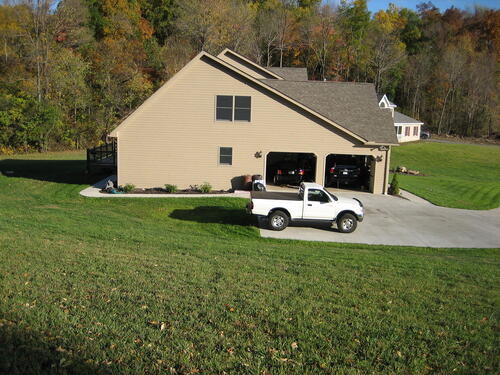 Finished side view of home with landscaping!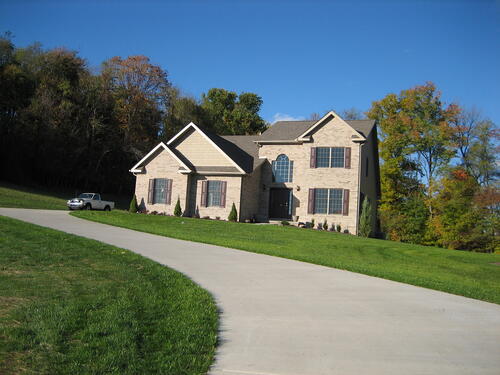 Finished front exterior with landscaping…Let us help you with the entire process!
This home was started in December of 2006 and finished in May of 2007.  The whole home building process takes approximately six to eight months; one/two months of planning and five/six months of building.  Better planning helps the timeline.  This home is called the Lauren.  If you would like to see more of our homes, visit our gallery page!
This home was built in Braden Place, Morgantown, West Virginia.  There are still lots available in this development.  For more information on Braden Place, give Dave Stanley a call.
We would love to hear from you when you're ready.  We want to hand you keys for the home you'll love for years to come!  Call us NOW to be in your new Vision Home in 2015.
304-296-0024
~Rocky