Those frigid winter months are quickly approaching, and we'll soon be looking for ways to save energy as well as cut down on monthly bills. Here are three energy saving tips to keep in mind while still managing to stay warm.
---
Prepare
Preparing your home for the colder months may be time-consuming now, but taking a few preventative measures could save you energy (as well as time and money) later on.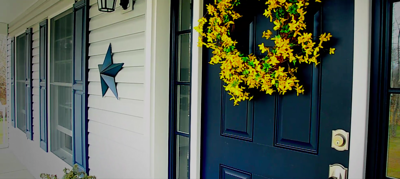 Before the snow and ice arrive, inspect all doors and windows throughout your home to confirm that they are properly sealed. Check weather stripping for:
Small leaks
Corrosion
Decay
Even the tiniest of openings can allow cold drafts in and force the warm air out causing your heating system to work harder than need be.
Caulking or a waterproof sealant, may also need to be applied in-order to properly seal any leaks or openings. In some severe cases, a window or door frame may need to be replaced.
Inspecting the insulation around your home is another key step in preparing for winter as well. Restricting cold drafts from entering the basement where your furnace is located can prevent your furnace from working too hard and expounding too much energy in heating your home.
---
Maintain
Perhaps the most valuable tip when trying to save energy is to maintain your heating system. Scheduling a service appointment will ensure that your heating system is operating properly and efficiently.
Another important tip is to replace furnace filters once a month or as needed; some have a reusable filter that must be:
Cleaned monthly to work optimally
If your home has a wood burning fireplace or a pellet-burning stove, be sure to routinely:
Clean the flue vent as well as the inside with a wire brush
---
Reduce
Reducing the cost of your monthly heating bill is easier than you think. When feeling a bit chilly, before cranking up the thermostat be sure to bundle up first:
Thick socks
A heavy sweater
A cozy pair of your favorite sweats
If a wardrobe change doesn't suffice, try adjusting the ceiling fans in each room to a clockwise rotation on a low-speed setting. This will push the warm air from the ceiling back down to help keep you a little warmer.
Other options for keeping toasty while saving energy include:
Placing door snakes or rolled up towels at the base of doors to block the frigid outside air
Applying window insulation film to all windows in order to reduce the amount of cold air sneaking in
Adopting the use of space heaters
Combining these tips to make sure you're keeping your thermostat no higher than 68 degrees
---
Vision Homes
Vision Homes Homes has been building custom made homes in North Central West Virginia for more than 20 years.  With more than 400 homes built, we have perfected the home building process and would love to help you build your dream home you'll love for years to come.
Have a question?…Ask Vision Homes! 304-296-0024
To learn more about how we can help you achieve your vision, click below: