Whether you are a first-time home buyer, someone interested in buying a bigger home, downsizing or even someone who is moving and is looking for their next home, there is always the question of whether you should buy an existing home or build one.
Regardless of which you choose, the home buying/building process can be the largest investment a person makes in their life. With that in mind, those asking what to consider when building a home (in the Morgantown area) need to remember that they should be truly happy with their home. 
---
The Differences Between Building vs Buying a Home in West Virginia
When considering building or buying a home, you will most likely come up with your own pros and cons list for each side and see all pages online that discuss this matter as well. Both sides, building or buying, have plenty of pros and cons that can make it difficult for customers to choose from. There is a trade off when deciding which route to take, and that is convenience versus customization.
Obviously, convenience being the existing home option, and customization being the building one. Along with convenience and customization is often times price. However, price comes with its own pros and cons being that the way the prices are laid out are done so differently for either building or buying. In home building, there are two types of pricing methods, "fixed cost" and "cost-plus."
Whereas in buying an existing home, there are a couple factors that go into the pricing. Customers often assume the listing price is exactly what they will pay, where in reality there are repairs and remodeling that will be done. Repairs can get costly but usually not as costly as remodeling.
For instance, the national average for remodels in 2016 were:
$59,999 for a kitchen

$17,908 for a bathr

$68,490 for a basement

and $10,471 for adding on a deck
These prices should be included in the existing home price, which can easily end up costing the customer more than had they just built a new home.
---
Buying an Existing Home
There are pros and cons when it comes to buying an existing home on the market. Some of the negative aspects of buying a home is that you may not get everything you want. There will always have to be at least a little compromising whether that be the buyers side, the sellers side or both!
When buying a home, customers can run into the issues of finding the right house in the right location. For example, someone might find a home that they really like but it may not be in a good location for them. On the flip side, someone may love an area, such as a neighborhood or community, but not be able to find a home that they like within it.
Another negative aspect of buying a home might be that there are maintenance issues that need to be dealt with. This usually comes with older homes, where issues like outdated features can come up as well. The remodeling, as previously mentioned, can get expensive on top of already of purchasing the home.
As for some pros for buying an existing home, there are a few that usually are the deciding factor for some in the home buying/home building process. A big one is less stress because even though stress is inevitable in the home buying process, there is much more that goes into building a home.
Buying a home can reduce the amount of stress as well asthe amount of time. A positive aspect of buying a home is that the amount of time it takes to move in is far less than that of building a home. The amount of stress and time are the big factors and are what make up the majority of the convenience side of the trade-off between it and customization.
---
Building a New Home
There are many pros when it comes to building a new home, the customer gets to choose:
what they want
where they want it
how they want things (to an extent, of course)
With a brand new house, the customer is going to get a few things that an existing home cannot offer. One thing is that they get to customize their home to suit their preferences, wants and needs. This home will be a fresh start, and they will be the first owner.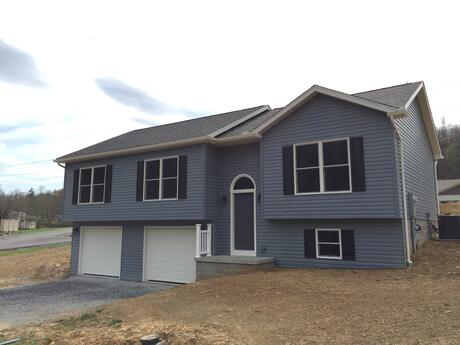 This means their new home will offer modern features and finishes along with not having to worry about repairs anytime soon. Even if there is an issue that needs repaired, it will be covered and fixed with the warranties that come with the new appliances and features in the home. Some features that come along with a brand new house are energy efficient materials that can save homeowners quite a bit over a time. Choosing to build rather than buy an existing home can give them a better quality house.
Already have land that you want to build on? Schedule a free site evaluation with us:
As for some negative aspects for building a home, there are only a couple that really effect the customers. One is that the time it takes to build a home is usually in the 4-6 month range. This time frame changes depending on a couple things, like how quickly a house can get access to power, how well the weather cooperates during the building process, and if the customer makes changes during the process which require a halt on moving forward, or even having to backtrack some to fulfill the customers change request.
---
Your Local Custom Home Builder | Vision Homes