Love Where You Live - The Vision Homes Blog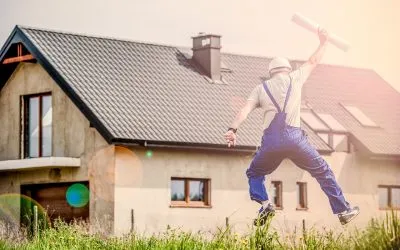 So, you've attended too many open houses to count. This one had the perfect kitchen, but the master bathroom needed some serious work. That one had your dream backyard, but there was no way to fit all the cousins AND the in-laws inside for the holidays. The last one...
read more
Invest An Hour With Dave.
Deciding to build a new home is a big investment. We understand that, which is why we take our commitment to building you a forever home seriously. 
Invest an hour of your time with our resident homebuilding expert Dave Stanley, and he will walk you through our home building process and how we differentiate ourselves from the competition.
In this meeting we will discuss:
Your wants, needs and concerns
Floor plans
Home features
Customized plans
Budget
Spending an hour of your time with Dave is not a big commitment when you think about how much money you will be investing into your new home. At the end of the meeting, there will be no pressure to proceed with us. Even if you don't build with us, or we aren't a good fit, we are certain you will walk away with new, valuable knowledge.
Call us or fill out the form to schedule a meeting with a homebuilding expert of 23 years who has helped over 500 families turn their visions into reality by building homes they truly love.